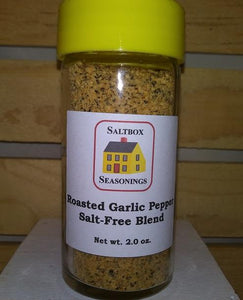 Saltbox Seasonings
Roasted Garlic Pepper Salt-Free Blend
Regular price
$7.00
$0.00
So, a farmer's market customer confided to us that he couldn't find a salt-free garlic pepper that didn't cost him an arm and a leg.  Challenge accepted!
Here we have our very delicious blend made with roasted garlic, Asian garlic, onion, black pepper, paprika and white pepper.
Go to town on anything with this blend. We especially love it on steak, potatoes and chicken.
---
More from this collection