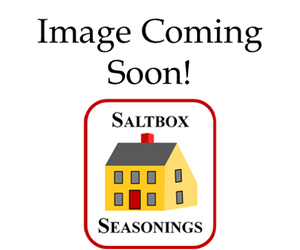 Saltbox Seasonings
Sassy Sazon Salt-Free with Annatto
Regular price
$7.00
$0.00
This flavorful seasoning is traditionally used in Spanish and Mexican cooking. It's usually a type of seasoned salt, but this version is salt-free for our customers who are watching their sodium intake.
Annatto comes from the annatto fruit tree, a tropical plant. It's a traditional and natural coloring that's typical to authentic sazon seasoning. 
Our blend combines coriander, cumin, ground annatto, turmeric, garlic, pink Himalayan salt, Mexican oregano, black pepper and onion.
Sprinkle it on anything!
---
More from this collection